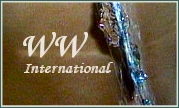 Activity holidays popular
Survey by GfK and the Wall Street Journal Europe on holiday-makers in Europe and the USA, 2004
with friendly assistance of GfK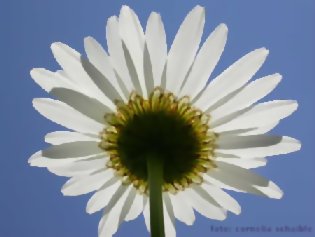 The Greeks, Finns and Austrians like holidays that include some form of sport, Americans love sightseeing and Germans' ideal holiday is lazing in the sun or trying out restaurants. These are the findings of a joint survey carried out in 20 countries by GfK Ad Hoc Research Worldwide and The Wall Street Journal Europe.
Activity holidays are equally popular in Europe and the USA. Around 30 per cent of respondents in each case said that they enjoyed visiting places of interest at their holiday destination as much as walks and hiking. Sport is another popular holiday activity, with 28 per cent of respondents choosing to cycle, go sailing etc. while on holiday. Sunbathing is something only one in four respondents mentioned as their favourite holiday activity.
Germans love the sunshine and gourmet restaurants
There are, however, country-specific differences: Greeks are particularly keen on sport during their holidays, with 75 per cent engaging in some kind of sporting activity. Approximately 50 per cent of Finnish, Austrian and Swiss holiday-makers also like to spend most of their holiday time doing sport.
Sunbathing is especially well-loved by Germans, with almost 50 per cent indicating it as one of their preferred holiday activities. 41 per cent of Germans like walking on holidays and 36 per cent enjoy eating out in upmarket restaurants. At 32 per cent, sport is only the fourth most popular holiday activity among Germans.
Most Americans shun sunbathing, with only one in ten indicating it as something they would do on holiday. US citizens are very active holiday-makers, loving sightseeing tours. In the survey, 46 per cent confirmed that visiting museums, historic buildings and other places of interest was what they liked to do best on holiday. Like the Greeks, Finns and Austrians, Americans also love sports. Four in ten Americans indicated sport as a favourite activity.
Sun, sand and sea come top
For most people, summer holidays mean spending time at the beach. At 38 per cent, holiday destinations like this are the undisputed leader. Second on the list is staying at home, with one in five planning to stay put. In most cases this largely depends on income. An above-average proportion of those saying they were intending to stay at home was in a lower income bracket.
Germans love beach holidays above all else. Around 50 per cent of Germans, both men and women, prefer to spend their summer holidays at the seaside. 18 per cent indicated that they would be staying at home and 14 per cent that they would travel to the mountains. This trend is comparable with the other Western European countries. Beach holidays are also the preferred holiday among people from Central and Eastern Europe (36 per cent). However, one in four prefer not to go away during the summer holidays. Americans also prefer beach holidays to any other type of holiday, with 29 per cent confirming that they like to spend their holidays at the sea. In addition, Americans are the only nation to indicate cities among their favourite holiday destinations.
Low income – holidays at home
The correlation between holiday activities and the income situation of respondents shows that in Western Europe, 39 per cent of people with lower incomes are not planning to travel in the next twelve months. In Central and Eastern Europe, this applies to 68 per cent. In line with their better financial situation, high-income households can spend more on their holidays. This is also reflected by the higher number of people travelling in general in this income bracket and their chosen holiday destinations. Accordingly, around 25 per cent of all German respondents with a high income is planning to spend a holiday in Spain, the Canary Islands, Mallorca or Ibiza in the next twelve months. Of the households with a low income, 48 per cent are not planning to travel at all in the same period. The favourite holiday destination among Germans with a lower income is Germany (16 per cent).
European Commission expansion generates interest in Cyprus and Malta as holiday destinations
On average, 90 per cent of respondents did not believe that the EU expansion to include Eastern European countries would make it more likely that they would choose one of the new member states as a holiday destination.
Of the new EU member states, Malta and Cyprus are rated as the most popular among European holiday-makers. Given the chance, almost a third of all respondents would travel to Cyprus and 25 per cent expressed an interest in Malta. One in four Germans also preferred Malta as a holiday destination, followed by Hungary (22 per cent). Americans have entirely different preferences. If they had the chance to travel to one of the new EU member states, 21 per cent would choose Poland and 13 per cent the Czech Republic.
The survey
The "Vacation Plans" survey focuses on the plans and preferences of European and American holiday-makers in terms of holiday destination, activities and possible travel to one of the new EU Member States. On behalf of The Wall Street Journal Europe, GfK Ad Hoc Research Worldwide surveyed 20.818 respondents in 20 countries from April to May 2004.
For further information, please contact GfK Ad Hoc Research Worldwide EIG.

2004-06-25 by GFK, WSJ, Wirtschaftswetter
article ©GFK
picture: ©Cornelia Schaible
Infos zu Datenschutz + Cookies
back to: International
Wirtschaftswetter Online Magazin
©2003-2021 Online Magazine Wirtschaftswetter