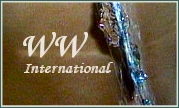 A Little User's Manual for Germany
Book Review
by Cornelia Schaible
Even Germans suspect that Germany can be a nightmare for American business travelers. In our lovely country ice cubes are notoriously scarce and pain relievers are expensive and found only in pharmacies. If you dare to go shopping too late – well, you will be punished by the German Ladenschlussgesetz.
Your only hope at night is the gas station. Good to know. It would be even better to have these survival tips before going abroad, along with some useful vocabulary words. Then the forgetful traveler will be prepared to ask at the forementioned gas station, in German, "Do you have toothbrushes?"
Because they knew that stressed-out managers will not take the time to prepare for a business trip to Germany until they are sitting on the airplane, Manuela Blankinship and Sarah Hoefflin wrote Last Minute German: A Language and Culture Guide for People on the Fly. The little book (with CD) is handy and practical and guaranteed to fill a gap. A mere 70 pages summarizes everything that business travelers should know, including greetings and introductions, restaurant manners, and office etiquette. All of the possible DOs and DON'Ts are included: the American reader learns all of the different ways he (or she) can put his foot in his mouth. For example, you can not simply address Germans with their first names, and the title "Fräulein" is not only outdated, it is politically incorrect.
The difficulties arise from the fact that, at first glance, Germany appears quite normal to Americans, but there are actually many differences. For example, taxis can be found everywhere in the cities, but they will not stop if you wave. The autobahn looks like a freeway, but the book provides a serious warning: danger, drive with caution! When entering the autobahn, merge only if there is a gap in the traffic; Germans do not change lanes. Also, "never pass on the right." If a driver survives these challenges, city traffic threatens next with words like "Einbahnstraße" und "Anwohnerparkplätze."
When Americans finally come to the conclusion that everything is nicely regulated in this country, they end up in a restaurant and are completely perplexed because they have to seat themselves. Another unfamiliar custom: jägerschnitzel comes with spätzle, if that's what the chef prefers, and there will be no discussion about it. You will eat what is put in front of you or it costs extra. There are no refills on drinks, and in addition to the dire lack of ice in Germany, there is apparently a chronic water shortage. How else would you explain that you have to pay for every drop? "Many American business travelers complain that they are constantly dehydrated when in Germany," write Blankinship and Hoefflin, "since restaurants serve beverages in small amounts, at high prices, and without refills." Their tip is to bring a plastic bottle from home and fill it with tap water at the hotel. The water will not be especially cold, but it is the easiest solution.
Last Minute German is much more than a user's manual for Germany that smart bosses can give their American employees: it is a small intercultural guide that is also an enjoyable commentary for German readers. Much can be learned about both cultures. For Manuela Blankinship, a German who has lived in the U.S. since 1997, and Sarah Hoefflin, an American who lived in Freiburg for years, the cultural interchange is everyday life. Both know what they are talking about. For example, "Germans tend to be quite literal ... A casual 'let's get together for lunch some day' may prompt your colleagues to open their planners to set a firm date." One final useful tip: Leftovers are not to be packed up and taken home. Germans (usually) clean their plates.
Manuela Blankinship und Sarah Hoefflin: Last Minute German. A Language and Culture Guide for People on the Fly, 2005, ISBN: 0-9753816-1-X

2005-04-06 by Cornelia Schaible, Wirtschaftswetter
Text: ©Cornelia Schaible
Foto Banner: ©Angelika Petrich-Hornetz
Infos zu Datenschutz + Cookies
back: International
2003-2021 wirtschaftswetter.de
© Online-Zeitschrift Wirtschaftswetter