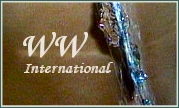 Age is Relative
Why getting older can make you feel younger
by Carol Stocks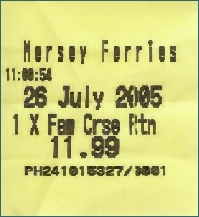 Birth certificates record our arrival and birthdays are duly celebrated (or ignored), but is age really just a matter of documents and dates?
Strictly speaking, the answer is yes. But in relative terms, it has to be a resounding no. As our chronological clocks keep time, memories are filed away in a personal archive of tastes, smells, images and emotions that characterise events in our past. In helping shape how we think and feel about people, places and possessions, memories trigger relative age, the age we feel ourselves to be at any given time.
Most people will have very definite triggers that take them on a journey down memory lane. Sparking a wealth of mixed emotions, they remind us we've been around rather longer than we care to remember and transport us back in time, making us feel eight or eighteen again. All it takes is the smell of baking, the mention of a familiar name or place, the sound of a certain song or – as anyone who grew up in the 1960s and 1970s would testify right now – the unavoidable and often cringe-inducing memory joggers put out by the fashion industry.
Growing up in Liverpool in the 1960s and 1970s, I experienced football and music as an inevitable part of everyday life. It's no surprise, then, that my strongest triggers include the mention of Liverpool and that blast from the past when I hear a song from 'back then' (back then also being relative in that it can span a couple of years or several decades). Being someone who can usually 'name that tune' in one, my musical triggers are immediate. Gerry and the Pacemakers' legendary "You'll Never Walk Alone" (Liverpool FC's anthem) still brings a lump to my throat, as does their famous "Ferry 'Cross the Mersey", and a Beatles song can stop me in my tracks.
In recent months, I've fallen prey more than once to that strange mix of feeling old and young that we call relative age. Trigger number one came while sitting at home in Bonn with my footballer daughter last May. We were watching the Liverpool versus AC Milan match in the Champions League. At the end of the game, the Liverpool fans celebrated their team's victory with a rousing chorus of You'll Never Walk Alone. Choked at the sound, I was instantly transported back to the 1970s, when Liverpool regularly won the FA Cup and their fans – myself and my friends included – crowded into Liverpool town centre to celebrate them bringing the trophy home. Reliving latent memories, I was suddenly 13 again.
Just weeks later, on the occasion of my birthday (one I wasn't really sure whether to celebrate or let pass without fuss), along came trigger number two when my daughter gave me a CD of The Beatles No. 1 hits. Singing along to all twenty-seven songs, and word perfect even after all these years, I took a trip back to the 1960s and there I was, dancing away at a family gathering. I was eight again and it seemed like only yesterday.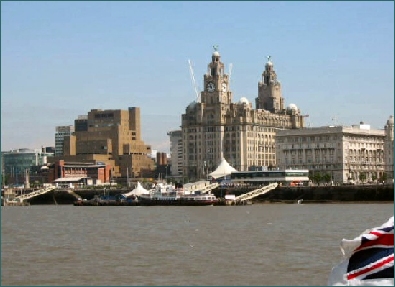 Trigger number three took the form of a trip to my home town of Liverpool. Already in the north of England visiting family, we took time out to see the sights – partly for me to show my husband and daughter my birthplace, but mainly for me to see the waterfront again, to relive that part of my past and to feel, well, 'Scouse' again. While the city had changed in many ways, it hadn't lost any of that magical pull that ex-pat Scousers feel. The Liver Building stood proud as ever on the quayside and the Mersey glistened in the sunlight just as it always has in my mind's eye. What hadn't changed of course was how I had felt at the time of my many experiences in Liverpool and I relived those feelings right there, years later, just as vividly as if time had not ticked by. From getting off the train and walking down to the Pier Head to buy my ticket to ride on a ferry 'cross the Mersey (yes, they played that tear-jerking song as we set sail from the landing stage and as we docked), to looking wistfully back at the Liverpool skyline as the train pulled out of the station later that same day, my relative age had raced from four to forty in a matter of hours.
Relative age can be a little disconcerting on initial impact, but once triggered and allowed to flourish it can actually make for a very positive and uplifting experience. It all boils down to a fine blend of the real and the relative, of then and now. So how can getting older make you feel younger? Simple really: the older you get, the more memories you have, so the longer you can look back and the younger you can feel.
But before we all bin our birth certificates and celebrate selective birthdays, it's important to remember that documents and dates provide the all important reference. Without them, we'd be lost in limbo. We'd have memories but nothing to map them out on and we'd have no passport, neither virtual nor real, to take us back to where we once belonged.

2005-09-01 by Carol Stocks, Wirtschaftswetter
Words + Pictures: ©Carol Stocks
Info: Datenschutz + Cookies
Back to: Wirtschaftswetter International
2003-2021 wirtschaftswetter.de
© Online-Zeitschrift Wirtschaftswetter